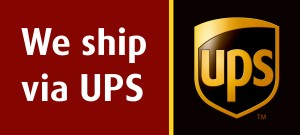 DTSBuyers is happy to announce that, at 12am on March 1st, we switched to UPS as the carrier for deliveries from you to us. 
We noticed that, at times, it could take up to two weeks to receive a package from a seller in Philadelphia, which meant that it would take 16 days for that seller to receive her payment from the time she sent her diabetic testing strips in.
That is unacceptable to us. We want to help get people money for their unwanted strips as quickly as possible. After speaking with many different logistics companies and carriers we decided to go with UPS, the trusted company with brown trucks.
Some things will change and some things won't.
Tracking
For instance, as a seller, you will still be able to track your packages either from the DTSBuyers website or from the UPS website. If you want to know how quickly we'll get your strips, you can use the UPS estimated ground time-in-transit map (http://www.ups.com/maps/) and use the 11219 zip code.
Sending
You will be able to send your package from any UPS location, give it to any UPS driver or drop it into any UPS dropbox.
Packaging
We are still going to be sending the packaging via standard USPS first class mail.
Remember that you could cut down on the time by using our easy to use download/email label functionality and printing it out yourself.
As a company, we learn from our mistakes and we are constantly trying to get better. We thank all the DTSBuyers sellers for your continued patience and greatly appreciate whatever feedback you send us.
Thank you, in advance, for helping us make the transition as smooth as possible.